Welcome to the Livestock Farm Complex (LFC) – a dedicated department within veterinary college. At LFC, we offer a hands-on and comprehensive learning experience in animal rearing and livestock management. Through practical training, students will be actively involved in various aspects of animal care, including cleaning, feeding, grooming, milking, routine health care, and record-keeping. They will also gain expertise in sanitation, housing, fodder production, and other essential components of livestock management. Additionally, our program covers specialized topics such as the care of pregnant animals, management of parturition, handling of neonatal and young stock, and other critical aspects of livestock care. The practical component of LFC is conducted on a rotational basis, ensuring students' active participation. Regular examinations evaluate their progress, ensuring a comprehensive understanding of livestock management principles. The Livestock Farm Complex is committed to equipping students with the skills and competence needed for successful careers in veterinary sciences.
Preserving the Purity of Heritage: Majestic Hariana Breed Cattle Flourish at DUVASU Mathura's "Livestock Farm Complex"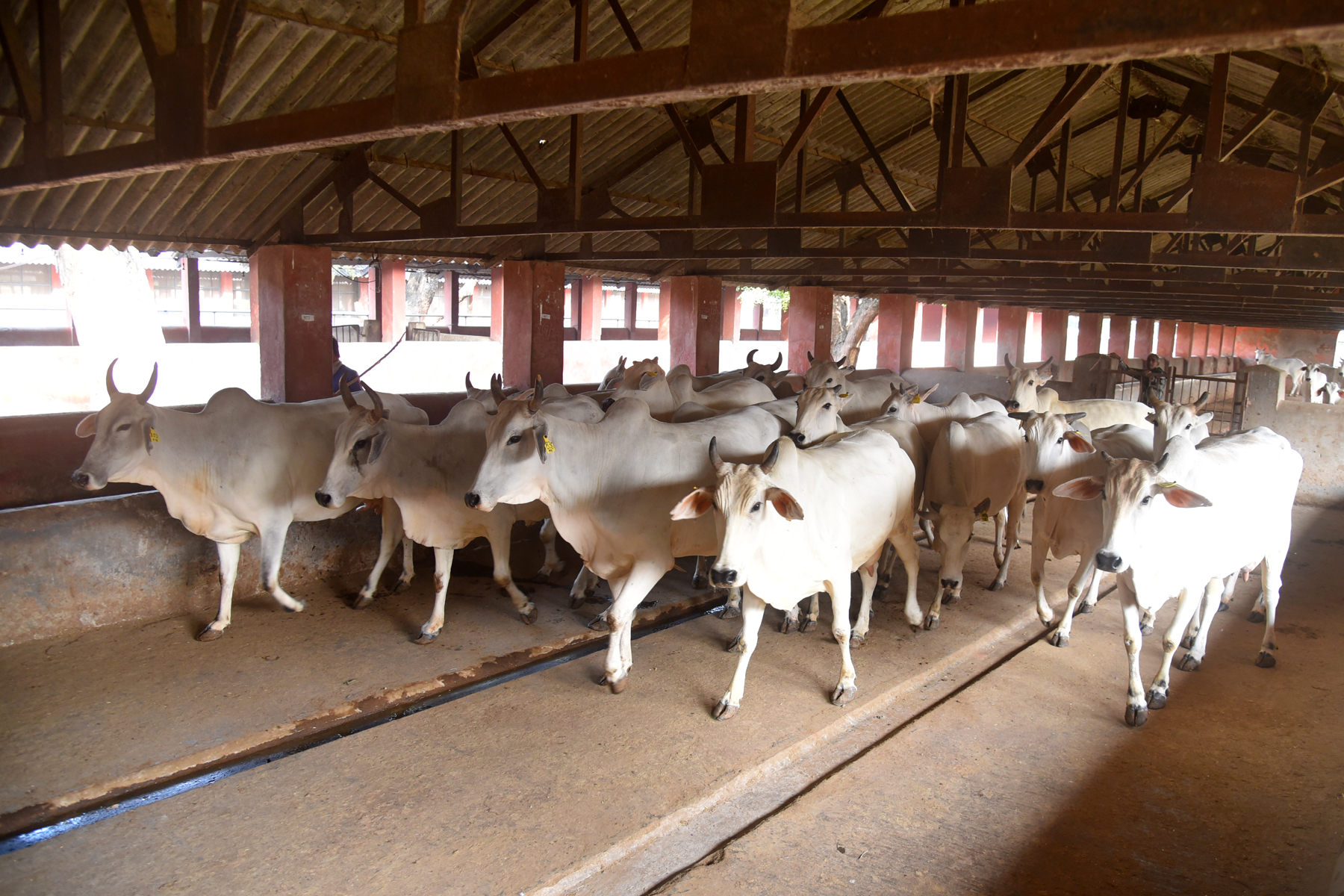 Unveiling the Magnificence of Murrah breed of Buffalo: Graceful Beauties Flourish at DUVASU Mathura's "Livestock Farm Complex"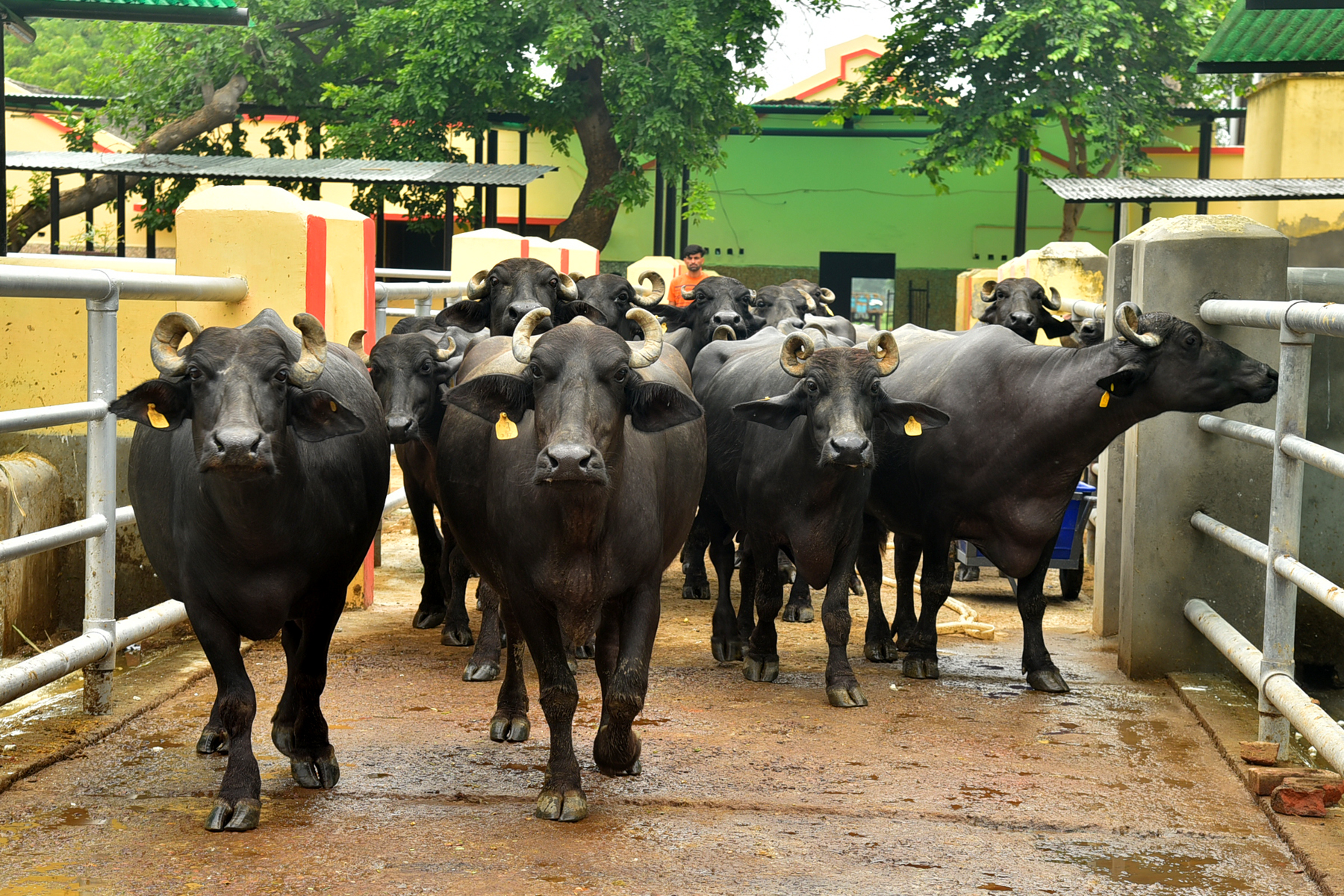 International Insights and Exchange: Mr. David Shearer from New Zealand Agricultural Greenhouse Gas Research Centre, exchanging Valuable Knowledge During Visit to University Dairy Farm of DUVASU Mathura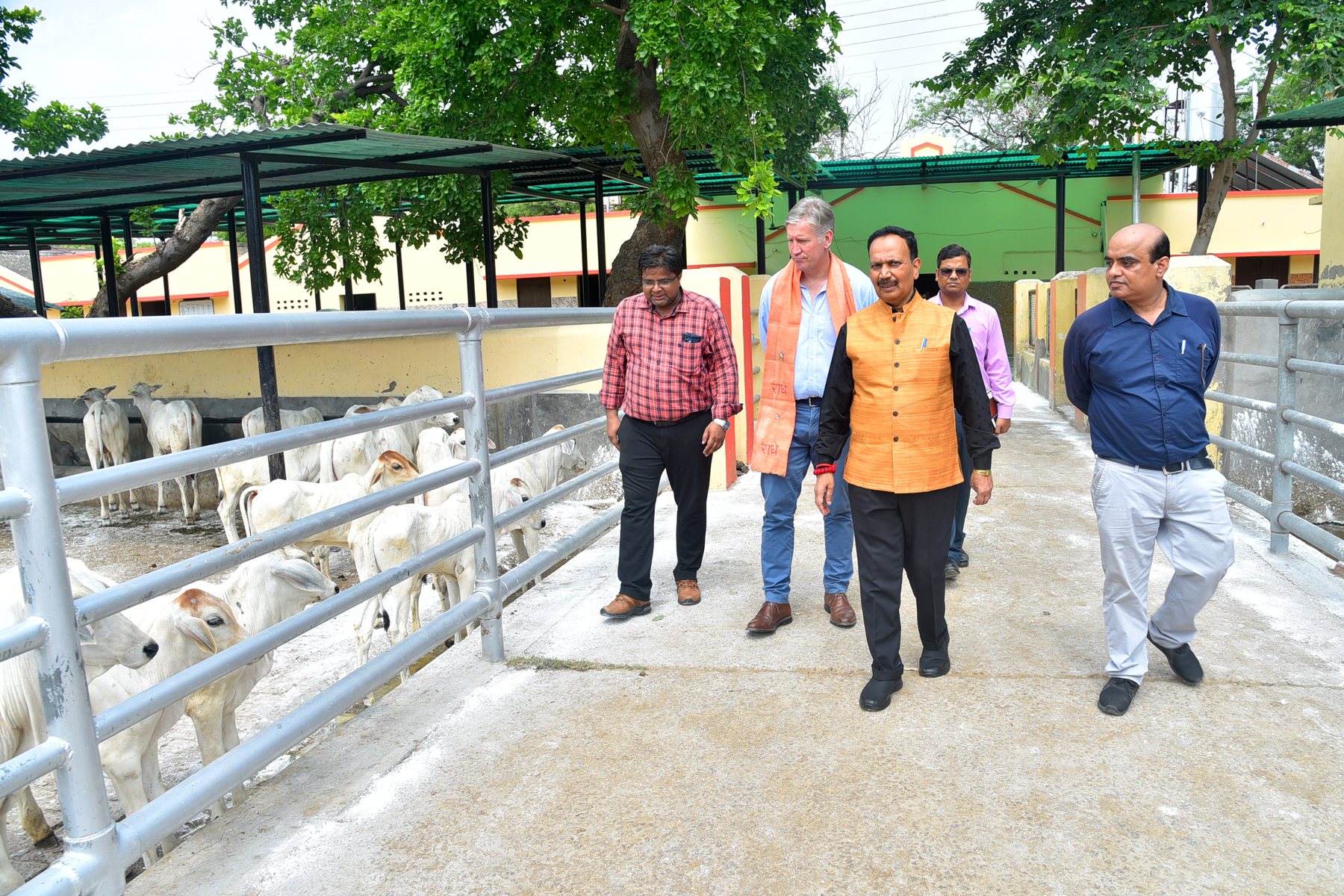 Nurturing the Future: Incharge of University Dairy Farm at DUVASU Mathura tenderly bottle-feeds a Sahiwal breed calf, ensuring a bright and healthy future.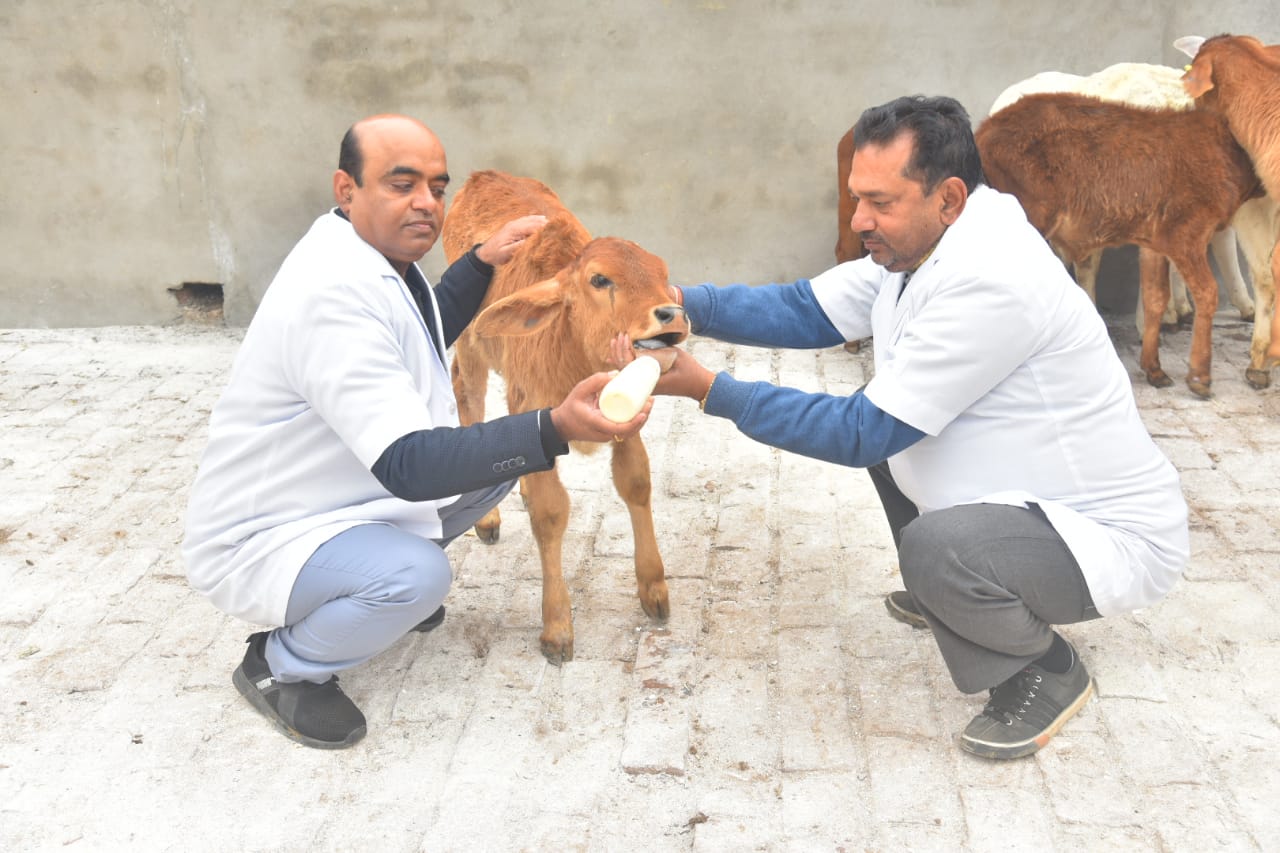 Nurturing Knowledge Exchange: Russian Delegation Interacts with DUVASU Mathura Faculty, Expanding Dairy Education and Promoting Global Interaction.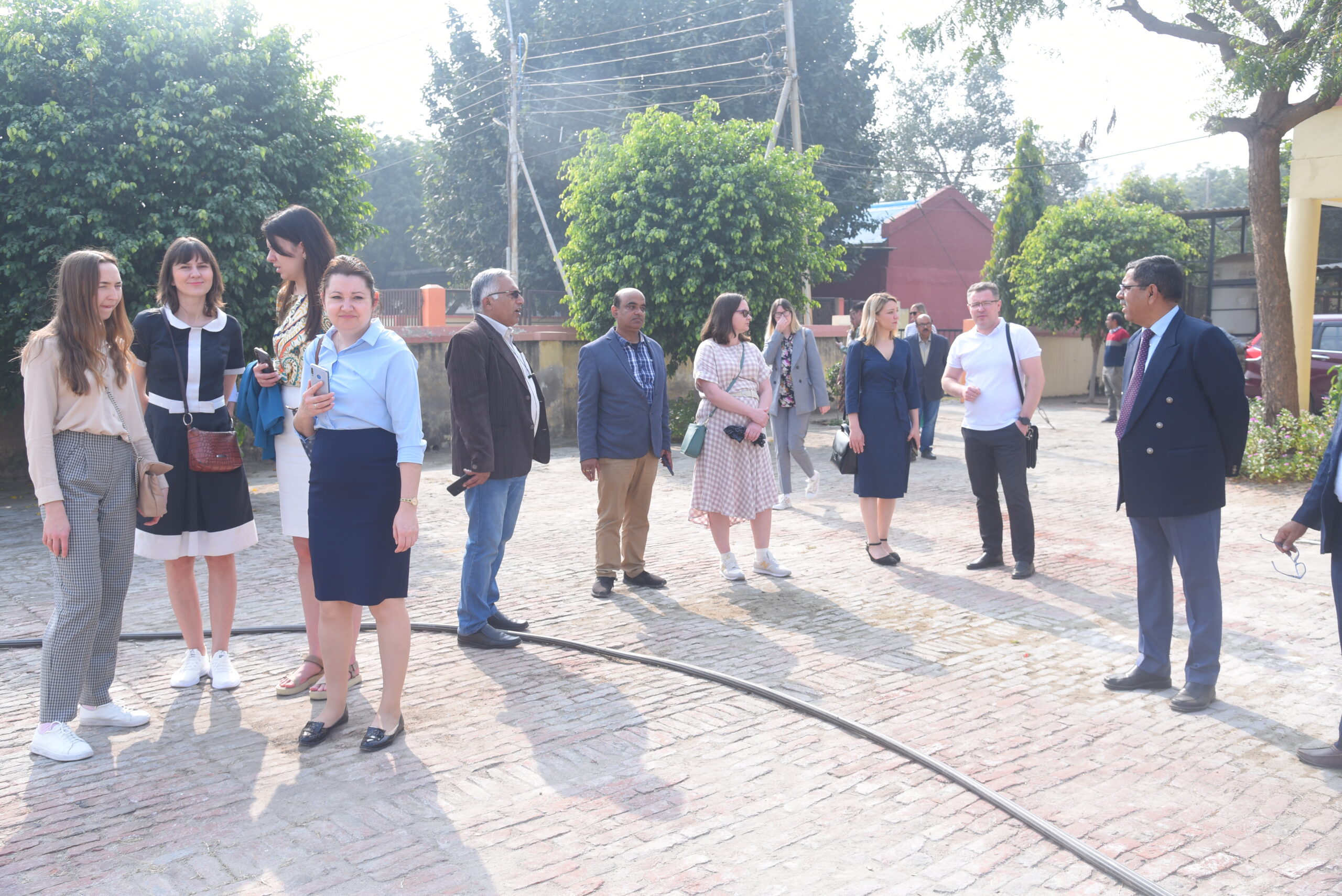 Pristine Sahiwal Beauty: Indigenous Breed Cow Enthralling at LFC, DUVASU Mathura